The Talbot Memorial Chapel
The Talbot Memorial Chapel was erected in 1885 by Harriet Rogers Talbot, wife of Charles Potts Talbot. Mr. Talbot, a native of Ireland, died in Lowell in 1884. With his brother Thomas, Charles founded and owned the Talbot Mills in North Billerica, as well as the Talbot Dyewood & Chemical Company in Lowell. The Romanesque Revival style chapel was designed by Lowell-born architect Frederick Stickney who also designed the Receiving Tomb and the Pollard Memorial Library (Memorial Hall).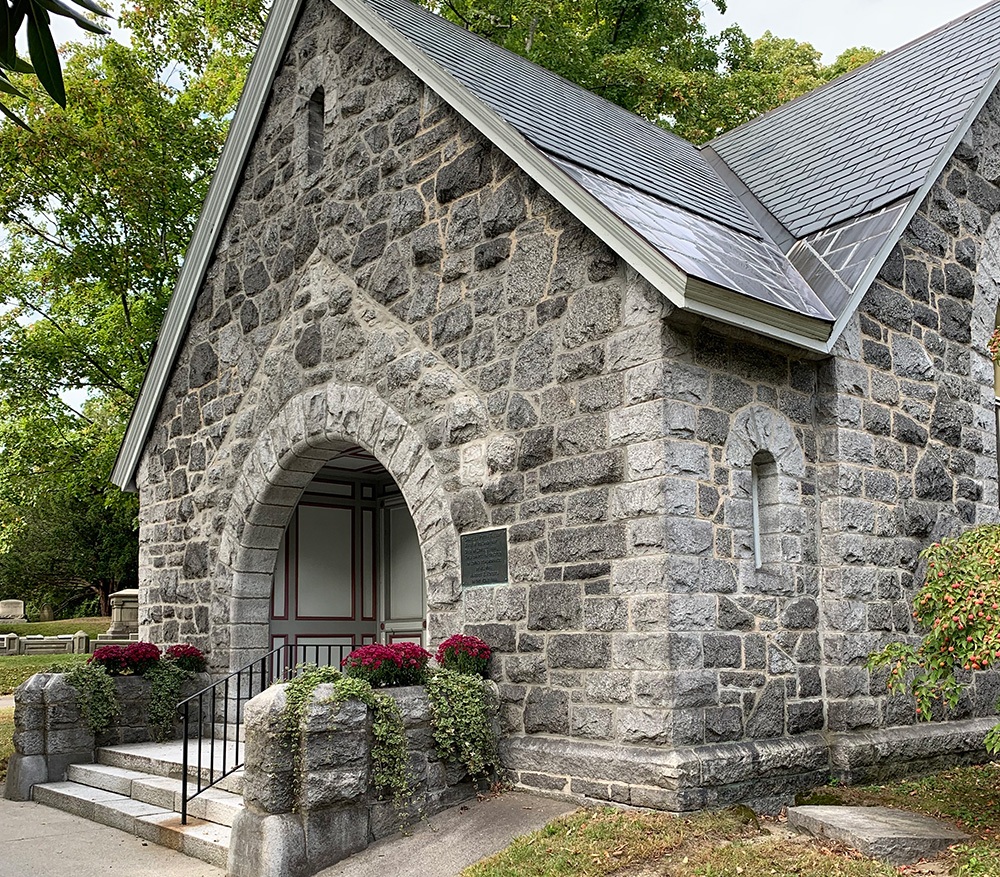 The chapel has a central nave and an apse. Stickney designed a beautiful timber ceiling using a complex geometric system. The architectural design provides the major added artistic value instead of any work of art. The windows in the walls and the apse were placed to achieve maximum natural lighting. The Talbot Chapel inspired the design of the pavilion at the O. M. Whipple Columbarium. The portrait of Harriet Rogers Talbot that hangs in the chapel was executed by David Dalhoff Neal (1837-1915). Neal was a Lowell-born artist who studied in New Orleans, San Francisco, Italy, and the Royal Academy in Munich, Germany. The Whistler House Museum of Art owns a portrait of Neal by Oscar Feher.
The Talbot Chapel is available for memorial services and can accommodate up to 80 people.
---
Learn More About the Tablot Memorial Chapel