Seth Durno
Seth Durno was named the Superintendent in June of 2016 and is responsible for preparing for all interments and the operation and maintenance of all the equipment. He began his career at the Cemetery in 2005 as Assistant Superintendent and has had years of experience in the operation of cemeteries and grounds keeping.
---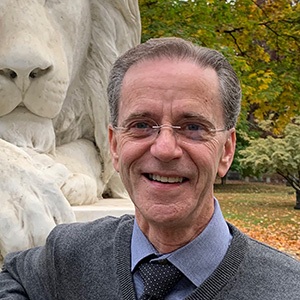 Michael H. Lally
Michael H. Lally, Director of Business Operations, joined the Cemetery in July of 2012 and maintains all burial records. He is responsible for all bookkeeping functions and planning of the many events that take place throughout the year. His responsibilities include coordination with Funeral Directors and scheduling of interments. He also responds to genealogy requests.
---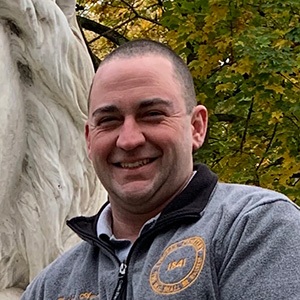 Patrick A. Agonis
Patrick A. Agonis, Grounds Supervisor, joined the Cemetery in August of 2016. Patrick manages the Grounds Crew and is responsible for the landscaping and maintenance of the Cemetery grounds. His extensive background in landscaping is a great asset to the Cemetery. He also manages all the Cemetery interments.
---
Jorge Munera
Jorge Munera is the Foreman and has been an employee since 2000. Jorge has many responsibilities including preparing for interments and landscaping.
---
Julie Danforth
Julie Danforth, a Master Gardener, has been our Landscape Designer since 2004. Julie takes great pride in her work and it shows in our more than 50 gardens. From the early blossoms of the tulips, daffodils, and alliums in the early spring, the lovely daylilies, hydrangeas, and knockout roses in the summer to the mums in the fall, our gardens are an amazing display of color and beauty. In the last few years, Julie has continued to add mini hillside plantings of spiraea, nine bark, rhododendron, and clematis.
---
Roger Beauchesne
Roger joined the Grounds Department of the Cemetery in December of 2019. Roger brings with him a great deal of experience in small engine repair as well as landscaping experience. Roger assists with all interments.